For more info on Wounded Spirits PTSD Outreach 

Office:  843-379-8696, ask for ext. 236  

**We are in the office mostly by appointment.

 Reach us best by cell anytime 703-606-3858

Leave a message and someone will call back ASAP

***IMPORTANT***

MANY PEOPLE SUFFERING WITH THE EFFECTS OF PTSD ARE RECEIVING MEDICAL TREATMENT.  

THIS OUTREACH IS NOT MEANT AS A REPLACEMENT FOR THAT MEDICAL TREATMENT.  

PARTICIPANTS ARE ALWAYS ADVISED TO CONTINUE ALL OF THEIR MEDICAL TREATMENT PLANS AND MEDICATIONS UNTIL INSTRUCTED OTHERWISE BY THEIR MEDICAL PROVIDERS.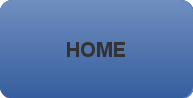 We can conduct our workshops exclusively for your Church, or organization.  Use the 'Contact Us' box above, or call ph #'s above to learn more about closed group sessions scheduling.

NOTE:  

All Sessions offered are available for individual instruction in the office by special scheduling as well.  If you would like the material in any session shared with you apart from a scheduled group session, please contact us at the ph. numbers provided above, or send a message to us above.   Our peer level, informal, friendly counsel is always available by scheduling an appointment with us and is ALWAYS FREE AND CONFIDENTIAL.  


*** THE 2022 SCHEDULE  ***

All workshop times are 10am-Noon 

Coming for Fall & Winter 2022 &2023